The CS Activity Report and CS Exception Report are daily emails that get sent off to specific personnel that provide an overview of controlled substance activities.
What's the difference between the Activity Report and the Exception Report?
The Activity Report provides an overview of the controlled substance transactions (counts, additions, subtractions, and transfers) for each container over the last 48 hours. It allows recipients to see at-a-glance what CS activity has occurred via email. Here's what it looks like: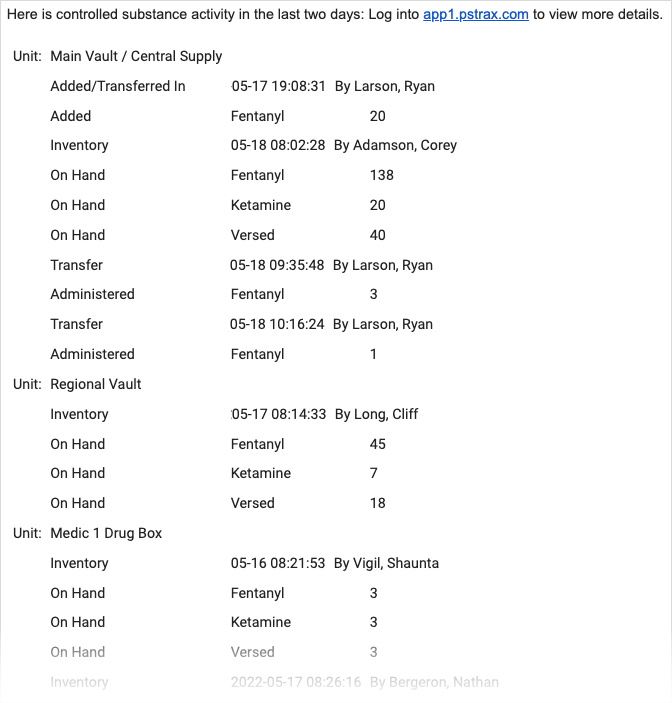 By comparison, the Exception Report just shows whether an inventory count has or has not been done for each container today. It's designed to help officers see that medics have completed all the necessary arriving / departing checks. Here's what it looks like: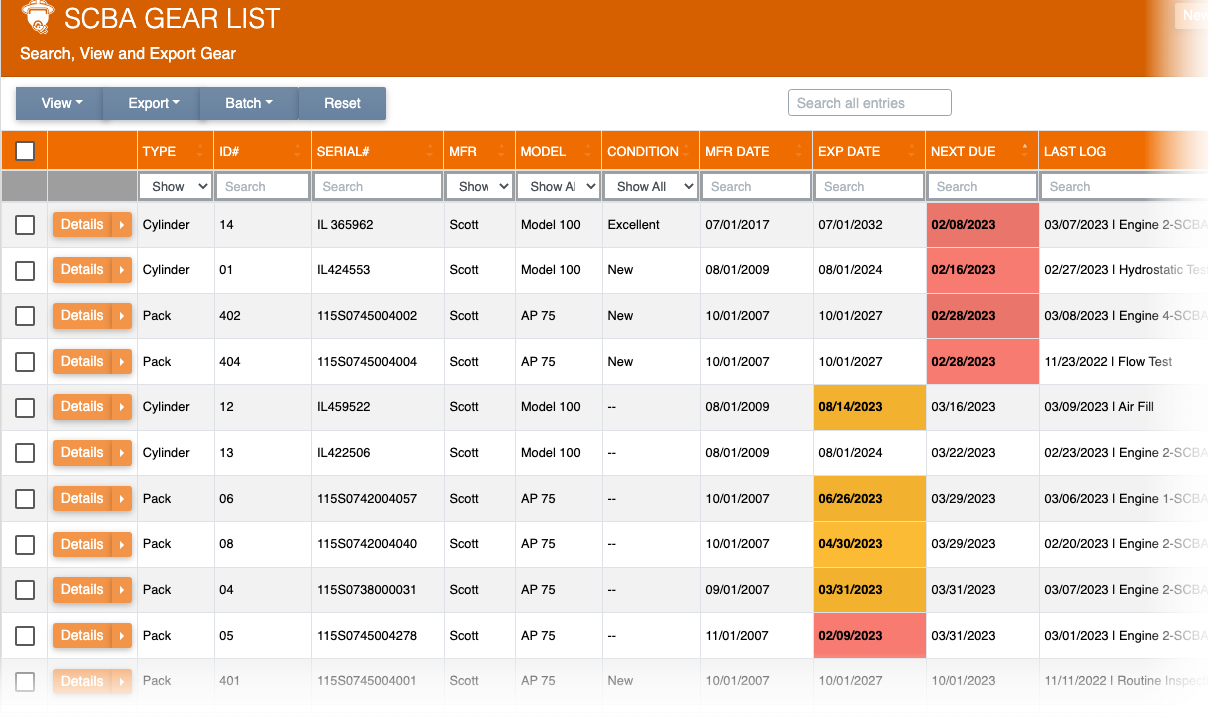 What time do the reports send off?
When we set up your CS module, we default the email time to 11:30am local time. If you prefer to receive the report in the afternoon, we can change the time to 3:30pm local time. Just email us and we can make that change.
How can I add recipients to the report?
If you have Full Admin access to the CS module, you can add recipients to either report by navigating to Settings > Controlled Substances > Activity Report Recipients or Exception Report Recipients.